If Chelsea is considered a mature housing market, then Battersea/Nine Elms could be considered an "emerging" housing market.  Like watching a child grow, there is a certain fascination surrounding the development in the Battersea/Nine Elms area.  Londoners, in particular, have been entranced.
A short time ago, early investors seemingly piled into newly-released off-plan apartments pushing prices upward and defying scepticism from pundits.  Captivated by the prospect of securing a stake in a luxury riverside development so close to Kensington & Chelsea, foreign investors led the charge in seeking swift capital growth within a perceived investment safe-haven.
However, last year, cracks appeared. Political intervention, coupled with other factors, meant a slowing of activity in the Central London housing market and follow-on price reductions. Towards the end of last year, the first wave of price cuts appeared in upmarket Central London properties.  At the start of 2016, the second wave followed. In Battersea/Nine Elms, the steepest cuts mostly affected properties that were ambitiously priced. Reductions simply brought prices down nearer to the average.  Yet discounts of 25-38 percent across many luxury apartments certainly drew attention.
At that time, prices of luxury properties across Central London were being slashed thus Battersea/Nine Elms was not falling in isolation.  However, the percentage being cut from prices and the number of units affected saw the area shoot to the top of the list of vulnerable areas. By May, most of the sharpest cuts had taken place. By June activity appeared subdued with seemingly little new stock entering the market.  It could be said that Battersea quietly passed through the Brexit result without any notable differences. Most of the reductions occurred well-before the vote.
Options to Preserve Pricing
Behind the scenes, developers may have been weighing options. If the recent planning applications submitted earlier in the year are interpreted correctly, it could indicate that some developers have been leaning towards creating smaller units.  Both Lambeth and Wandsworth Councils have had plans submitted by developers for the re-engineering of existing layouts.  More affordable housing units were being proposed alongside amendments to existing floorplans – particularly the subdivision of 2 bedroom flats into 1 bedroom flats.
Note: Mount Anvil planning permission application reference number 16/03305/EIASC and Berkeley planning permission application number 2016/1119
From the developers' perspective, if the upper-end of the housing market remains vulnerable, it makes sense to rethink the scheme so as to appeal to the widest possible audience of buyers. Instead of appealing to investors, schemes could be geared to appealing to owners. If government-sponsored schemes, such as Help to Buy, are continued or extended, it could provide an ideal outlet to shift stock.
---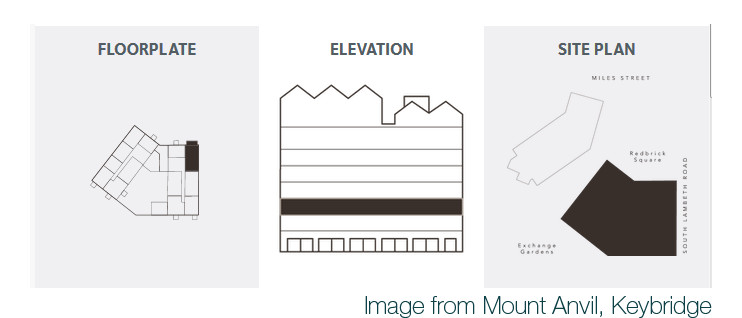 ---
Sub-Division of Existing Schemes
Preserving margins could be realised with smaller units – as, typically, smaller units achieve a higher price-per-square foot.  Pricing differences generally go undetected as most buyers fail to spot the embedded margin through the lower priced unit, noting only the headline sale price.  Not many people will calculate a price-per-square foot and compare against other stock.
However, if more affordable units are introduced and government schemes are embraced, then this could potentially alter the demographic and population density for the area. This has the potential of upsetting early investors as the area may not evolve as expected.
Whilst it is too early to draw any firm conclusions, the Battersea/Nine Elms area does offer fertile grounds for speculation.  Still in its infancy, it is changing and evolving rapidly. Continued uncertainty and a shifting political and economic landscape will fuel changes as the scheme emerges from its formative stages.  With many projects still unbuilt or only in early stages, both developers and investors have the opportunity to revise and reform plans. 
---

---